Colombia Adventure:
Culture, Cuisine & Connection
April 24 - May 2, 2020
PART URBAN ADVENTURE AND PART BEACH RETREAT, THIS TRIP WILL INTRODUCE YOU TO ONE OF COLOMBIA'S MOST BEAUTIFUL AND VIBRANT CITIES, AS WELL AS TRANSPORT YOU TO ONE OF ITS MOST BEAUTIFUL NATURAL SETTINGS ON THE WILD CARIBBEAN SEA.
WE'LL SPEND OUR FIRST 3 NIGHTS IN THE OLD SPANISH COLONIAL CITY OF CARTAGENA, SPELLBOUND BY THE ART, HISTORY, FOOD, AND ENERGY.
OUR CITY SOJOURN WILL BE FOLLOWED BY A RETREAT TO A SECLUDED BEACH HIDEAWAY AT THE FOOTHILLS OF THE SIERRA NEVADA MOUNTAINS. WE'LL IMMERSE OURSELVES IN NATURE, UNSPOOL OUR NERVOUS SYSTEMS, AND CONNECT WITH SOME LOCAL INDIGENOUS PEOPLE.
I FELL IN LOVE WITH COLOMBIA FOUR YEARS AGO AND I KNOW YOU WILL AS WELL.
PLEASE JOIN ME.
(You don't have to do yoga to come on this adventure) :)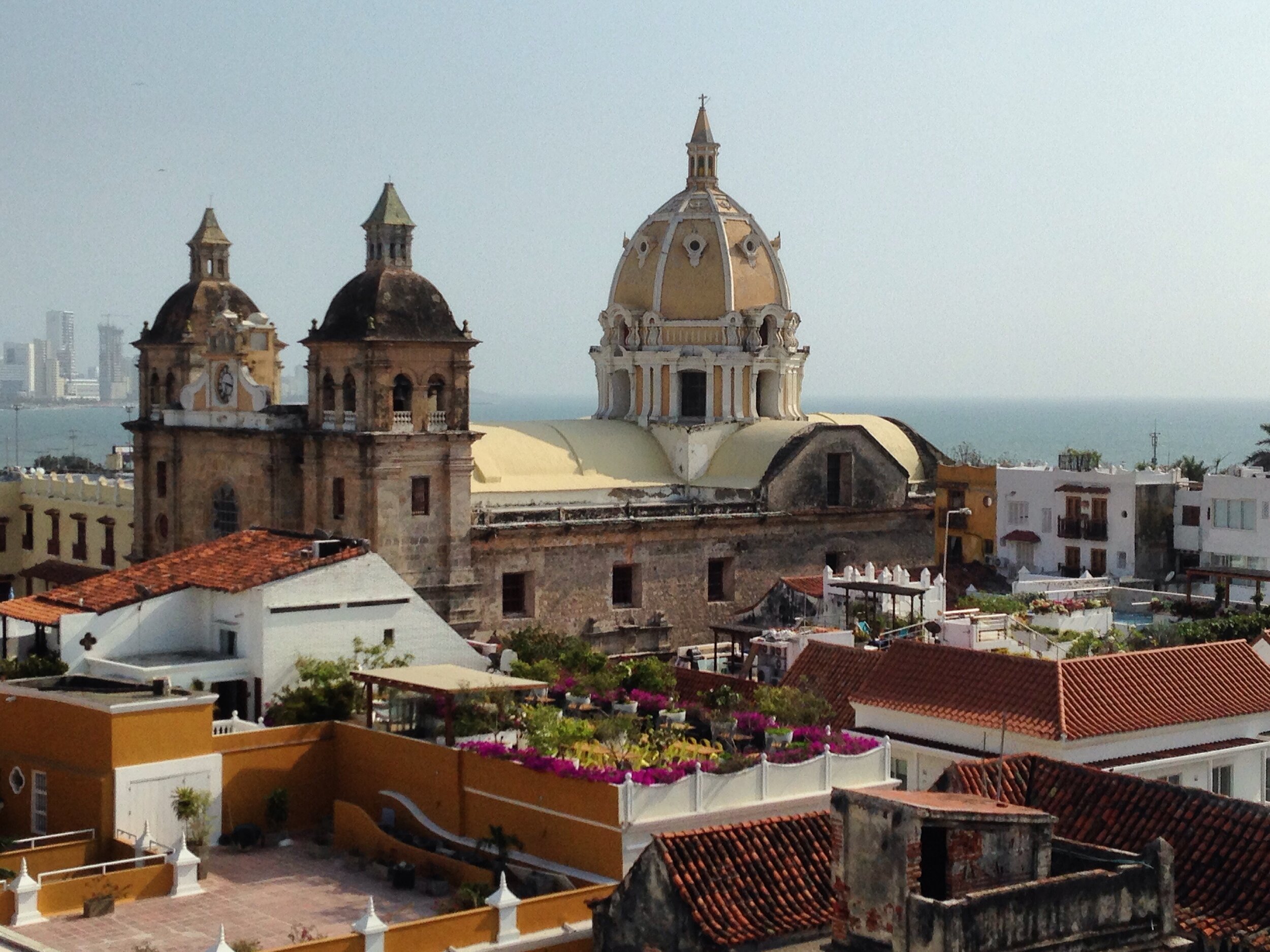 ART TOUR
HISTORIC CITY CENTER TOUR
SALSA LESSON AND LIVE MUSIC
COOKING CLASS
Beach Retreat Experiences:
DAILY YOGA & MEDITATION
LAZY RIVER TUBING EXCURSION
INDIGENOUS VILLAGE VISIT
KOGI CEREMONY
MORE DETAILS ABOUT WHAT'S INCLUDED:
Eight (8) nights accommodation as follows:
3 nights at a boutique hotel in the heart of Cartagena's walled city. Includes 3 breakfasts and 2 dinners (1 dinner on your own)
5 nights at an eco-chic retreat property on the coast of the Sierra Nevada de Santa Marta. Includes 3 meals daily.
Cartagena art tour
We'll visit some of Cartagena's art galleries and artists studios, as well as explore the vibrant street art scene in the Getsemani neighborhood.
Cartagena walking tour
Our local guide with introduce us to some of the main historic sites in Cartagena.
Cooking class
We'll learn to make some classic Colombian dishes together and then enjoy the fruits of our labor.
Salsa lesson
We'll take a group salsa lesson at one of Cartagena's popular salsa bars and then return in the evening to practice our moves to live music.
Yoga & Meditation
Yoga & meditation will be offered during the 2nd part of our adventure, when we arrive at our own private oasis on the Caribbean coast, at the foothills of the Sierra Nevada Mountains.
River Tubing Excursion
No special skills needed. You'll have your own inner tube and together we'll slowly float down the Rio Don Diego to the Caribbean Sea.
Indigenous Village Visit
We'll visit the Wiwa, an indigenous tribe of the Sierra Nevada de Santa Marta. Our visit includes a jungle hike to the Wiwa village. Once there, we'll learn about Wiwa customs and traditions, including how they weave mochilas (bags) and build their homes. We'll also enjoy lunch prepared by the women of the village.
Kogi Ceremony
Our last evening, we'll partake in a ceremony with the elders of the Indigenous Kogi tribe. The Kogis are one of the oldest and most traditional surviving indigenous tribes of South America. They maintain the role of wisdom keepers and guardians of the earth. They believe their responsibility is to care for Mother earth and help prolong and protect life on earth. The ceremony includes a cleansing of our energy and an offering of gratitude for the abundance the earth provides, as well as a recognition of the imbalance that we are currently experiencing in the world.
Pricing:
Early bird Double Occupancy: $2695 per person (paid in full by Nov 30, 2019)

Full price after Nov 30th: $2895 per person

$600 non-refundable deposit holds your spot

Early bird Single Occupancy: $3295 per person (paid in full by Nov 30, 2019)

Full price after Nov 30th: $3495 per person

$1000 non-refundable deposit holds your spot
I'd love to answer any questions or help you sign up! Please fill out below: